Similar to protein diets, the keto diet is differentiated by a very high intake of lipids (like the Atkins diet): an alternative for weight loss for those who are not a fan of meat. Are you interested in this diet? Follow the guide.
Principle of the Keto Diet: mimicking the effects of fasting
The purpose of this diet, which is part of a low-carbohydrate diet, is to lower blood sugar levels, forcing the body to adapt (glucose is the body's main fuel):
The body then manufactures its energy via its fat reserves, which it transforms into ketone bodies.
The difference with fasting is that in the keto diet the fat intake is increased, to promote ketosis and not cause muscle wasting. The body draws its energy from carbohydrates, then from lipids and finally from proteins.
The Keto Diet in practice
Nearly eliminate carbohydrates, which should not represent more than 5% of the energy of the meal:

These are sweet products, cereals and by-products, potatoes, dried or fresh fruit and vegetables, milk.
They can only be part of everyday life with a low and precise grammage.

Strong increase in lipids (especially vegetable oils well balanced in omega 3 and 6: rapeseed, flax, walnut, olive …): about 80%. However, be careful with animal fats (butter, fresh cream, lard…) and hydrogenated margarines, which are highly harmful to health if taken in excess.
Good quality protein content (meat, poultry, fish, shellfish, eggs, yoghurt and cheese): about 15%.
Tips to lose weight with the Keto Diet
A food composition table and a kitchen scale must be available to quantify carbohydrates accurately.
In case of fatigue, do not hesitate to take a vitamin supplement.
It is imperative to raise revenue upstream of the scheme. Cooking with the energy distribution imposed by the diet will otherwise quickly become a real headache.
There are stricter versions of this diet, but they do not easily cover protein requirements. Stick to the version mentioned below or your muscle mass will melt away.
Benefits of the Keto Diet
The keto diet has 3 main advantages:
Weight loss is fast.
There's no hunger problem.
There is a feeling of well-being caused by keto bodies.
The limits of the Keto Diet
However, it has a lot of drawbacks:
This regime is very restrictive. The carbohydrates, lipids, proteins in the diet must be well controlled.
The keto diet should only be followed under the supervision of a physician and with regular monitoring of blood glucose levels and ketosis with urine strips to rule out any risk of metabolic acidosis.
Very difficult to follow because monotonous. Very strong cravings for sugar can make the diet fail and create a yo-yo effect.
Bad breath is common because acidosis is eliminated through the respiratory tract.
There is a risk of hypoglycemia, especially in the first few days with fatigue and drowsiness. Diabetics should not follow the keto diet.
However, the custom keto diet perfectly overcome these limits : it provides a complete 8 weeks nutrition program with delicious recipes, and becomes very easy to follow.
We highly recommend that you give it a chance if you currently encounter important weight problems.
Click on the image below to get your custom plan.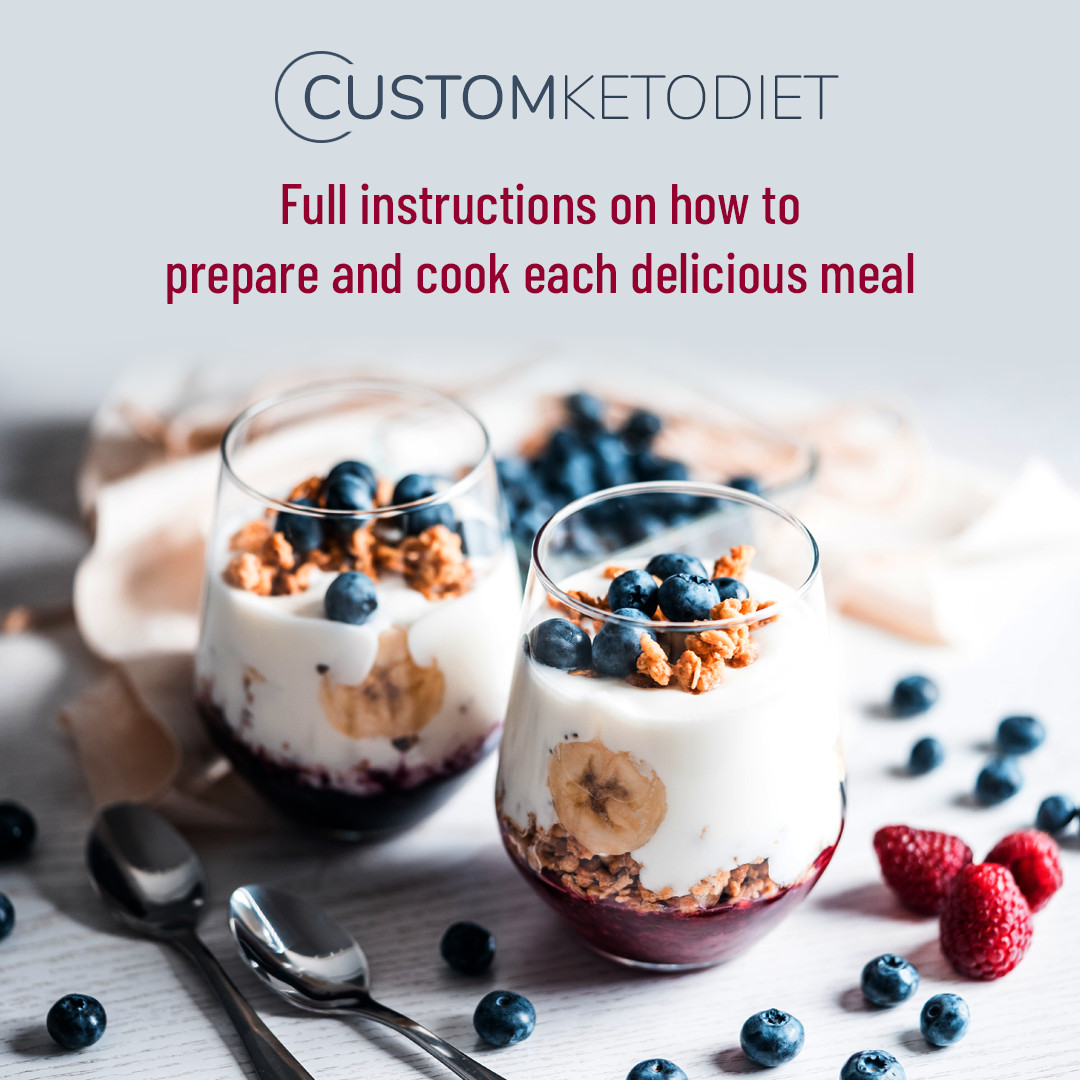 You should also read :